Note: Some more info on each affiliate would improve the formatting of the images on this page.
ScrewAttack has featured many talents on its website over the years in the same way the Gametrailers did to them when they first started. ScrewAttack has started the ball rolling for many YouTube creators such as PeanutButterGamer, The Completionist, Game Theory, The Angry Video Game Nerd, and Black Nerd.
Angry Video Game Nerd (James Rolfe)
Edit
The Angry Video Game Nerd was one of the first creators that ScrewAttack helped build a large following. The Angry Video Game Nerd is a reviews show for older NES or SNES games, that are really bad.
Cinemassacre on YouTube. It has around 1.7 million subscribers.
Black Nerd Comedy (Andre Meadows)
Edit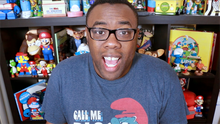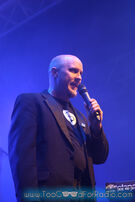 Andre Meadows also had his YouTube career boosted by ScrewAttack. His 'Black Nerd Rants' videos were featured on the front page of ScrewAttack.
Black Nerd on YouTube. He has around 350,000 subscribers.
Brentalfoss (Brent Black)
Edit
Brentalfloss adds lyrics to (usually) old video game music from the NES and SNES era, although he has tread into newer games. Brentalfloss became an affiliate to ScrewAttack in around 2010.
Brentalfloss on YouTube. He has 300,000 subscribers.
Page on lyric.wikia.com - view his song lyrics there.
The Completionist (Jirard Khail)
Edit
The Completionist makes entertaining reviews with the premise that not only does Jirard have to beat the game, but he must beat it 100% and give a review based around whether or not it is worth beating the game in the same way.
That One Video Gamer on YouTube. He has 350,000 subscribers.
Super Beard Bros wiki on Wikia.
Extra Credits
Edit
In March 2012, Extra Credits partnered with ScrewAttack.
Game Theory (Matthew Patrick)
Edit
Game Theory is like the Mythbusters of video games. Matthew "MatPat" Patrick is the host of this show that takes on the physics and theories from video games.
Game Theory on YouTube. The Game Theorists have almost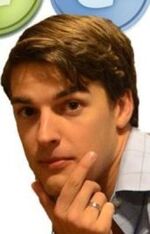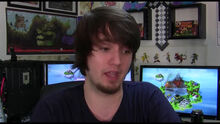 4 million subscribers.
The Game Overthinker
Edit
In 2009, the Game Overthinker won a ScrewAttack contest to become the next featured ScrewAttack show. The host named "Moviebob" rants about video games in too much depth.
Gametrailers.com
Edit
Gametrailers is a video game website. Gametrailers aired several ScrewAttack shows beginning in 2007. The deal ended in 2012. Shows that were posted to Gametrailers include Top 10's, Video Game Vaults and The Best Ever.
PeanutButterGamer (Austin Hargrave)
Edit
PeanutButterGamer began his YouTube career as a ScrewAttack g1. His became so popular that he stopped posting on ScrewAttack and became a successful YouTuber. He started his website NormalBoots with JonTron.
PeanutButterGamer on YouTube. He has over 1 million subscribers.
NormalBoots.com Normal Boots - includes JonTron, ProJared, Satchbag, The Completionist and more.
Retro Hunters
Edit
Retro Hunters is a show hosted by Rob and Josh who go to various markets to find good deals on video games.
Safety First
Edit
Safety First was a show that aired on ScrewAttack in 2010. The show hosts were Michael Donnell and Manuel Reilly. The premise of the show was to protect the viewers from the dangers associated with video games.
See their IMDB page here.
Community content is available under
CC-BY-SA
unless otherwise noted.